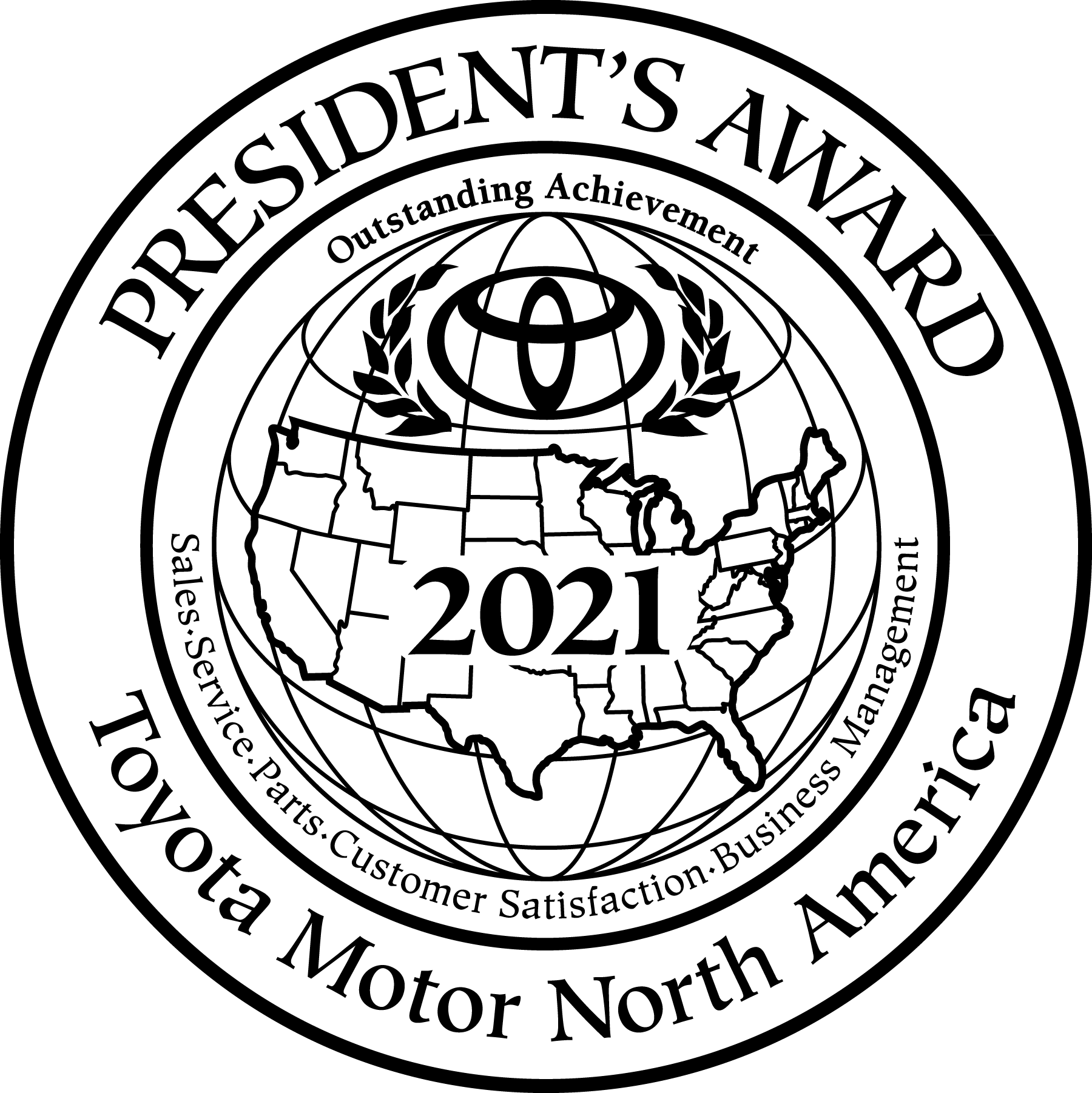 Every year, Toyota Motor Sales, USA honors their outstanding dealerships with the prestigious President's Award. It is the highest honor that can be achieved by a Toyota dealership. In order to qualify as a President's Award winner, Toyota dealerships must excel in a number of different categories, including Sales Satisfaction, Service Satisfaction, Market Share Attainment, Vehicle Delivery Excellence and Employee Training & Certification. 
Dealerships must meet or exceed the standard in all areas of dealership performance in order to qualify for this award. Dealerships that meet the requirements in all categories receive name badge recognition at all dealer events, national recognition in an Automotive News advertisement and, the pristine President's Award Tiffany crystal trophy.


East Madison Toyota Is a Proud Winner Of The 2021 President's Award

Multiple Award Winner Recipient

We'd like to congratulate our East Madison Toyota team, managers, owners and loyal customers for making this possible. 
We are honored to be recognized for our service to our customers. We are thrilled to be a 26 time President's Award recipient.
Thank you!